Creation of Fragrances
"Charrier Parfums" manages the entire chain of creation of a fragrance - Choice of the best oils
- Analyse
- Creation and development
- Finishing until obtaining the final fragrance
The know-how
Perfumer since 1888, "Charrier Parfums" puts its experience at your disposal.
Always on the research of new scents and new trends and innovations, "Charrier Parfums" accompanies you in all your projects of perfume creation.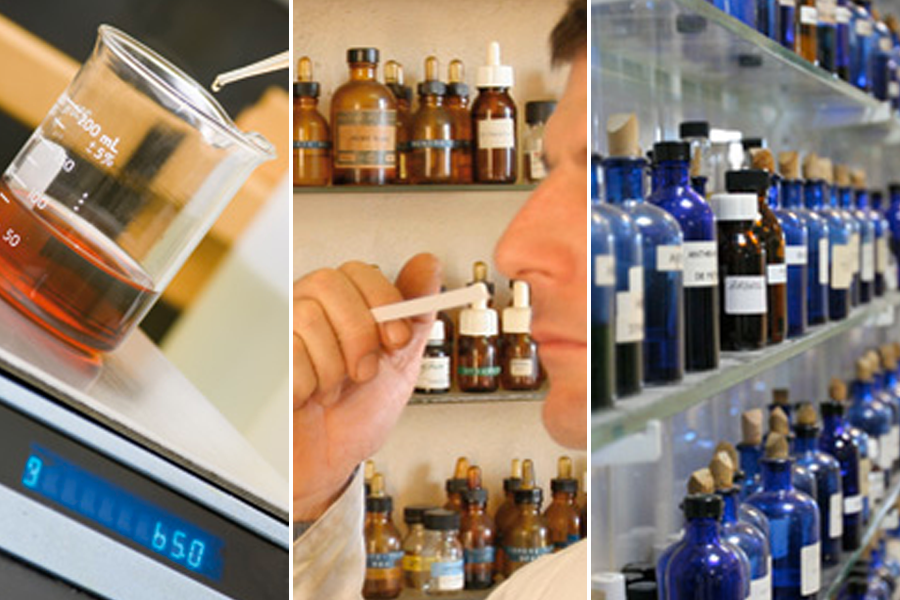 Market knowledge
Exporting worldwide, "Charrier Parfums" has acquired an excellent knowledge of every new essence we can find in the various countries and perfectly answers customers' needs whatever their nationality is.
The Olfactive Pyramid
The olfactive pyramid defines the structure of a perfume using 3 notes.